Assessments

---
---

Self-awareness and organizational awareness are critical to the effective development of the organization and individuals within the company.

Our assessments provide the perfect starting point. You will get unbiased insights into your current state, and identify the greatest opportunities for improvement. Every one of our assessments is priced to be affordable by individual executives, as well as Fortune 500 organizations.

Many of our assessments have been customized for certain business niches. We also have assessments specifically designed for non-profit and ministry organizations.


Sales Baseline Assessment



Your personalized Sales Baseline Assessment provides an excellent way to get an outside opinion on your sales and marketing initiatives. The Sales Baseline provides an ideal starting point for making your company even stronger. It covers 11 areas of sales and marketing, delivering a complete picture of your organization. More about the Sales Baseline Assessment...

Organizational Improvement Assessment

This strategic assessment quickly pinpoints your best opportunities for overall business improvement. When taken by multiple leaders, it graphically illustrates management and employee alignment —many times worth the price in and of itself! You also receive a comparative on how your organization compares to thousands of organizations in our global best-practices database. Developed with the support of UCLA and Pepperdine University, our assessments are rooted in fact-based primary and secondary research, yet are designed with practical business application in mind.

The underlining framework is the Organizational Dynamic Model, which consists of 35 areas of strategic discipline and features a Strategic Performance Index and Report Card. These disciplines are defined by three critical organizational areas affecting your overall success: strategy, design, and culture.



Leadership Assessment



Our Leadership Assessment clearly identifies the attributes that will assist you and your management teams in becoming more effective leaders. It covers two critical facets of leadership - competence and character. When competence is out of balance compared to character, firms are subject to a situation where "the end justifies the means" (think Enron). Yet if character is out of balance, organizations may be under-performing relative to their potential (and thus susceptible to competition and market erosion). Developed over 20 years, utilizing primary and secondary research, this assessment reflects the latest in leadership best practices and the knowledge that can only be acquired from our extensive research in the area of strategic best practices.

The web-based assessment has been designed with practical business application in mind. The complete set of reports features a Leadership Performance Index and Report Card. It is a powerful way to bring your team together, and get everyone pulling in the same direction.



Board Assessments



If you want to establish a current baseline of your board's performance, identify critical gaps in key areas of board effectiveness, measure degree of alignment among board members, measure level of awareness of key board responsibilities, provide an educational program for board members or enable your board to quantify their interaction and effectiveness as a board, we provide a board governance best-practices assessment.

The assessment is completed by board members, and indicates how they are performing in critical areas of board governance. Whether it is Sarbanes-Oxley, or other board-related imperatives, this assessment supports the needs of organizations that are committed to board effectiveness. Developed utilizing primary and secondary research, this assessment reflects the latest in governance best practices. In addition to a series of comprehensive charts and tables, the complete set of reports features a Board Performance Index and Report Card.

The Board Assessment is a useful tool for dealing with boards that are in conflict or are stalemated on important issues. It can break up a log-jam and get everyone working together again.
Contact us to learn more about our assessments.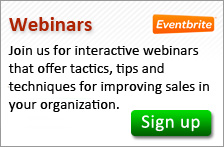 Connect with Accountability Partners:





Sales Baseline
Assessments
Find out what your
team is thinking. Graphs show where people agree and disagree, make it easier to build consensus. Learn more about Sales Baseline...

NEWS

I
nc. Magazine

: Accountability Partners helped grow Savid Technologies' sales by 400 percent in 2 years:
Learn more



Crain's Chicago Business

:

We help Jupiterbay double its sales in six months and streamline operations processes:
Learn more



Comcast Lessons Learned

podcast series: J.R. Samples provides insight about the difference between sales and marketing functions within an organization:
Listen now

Fill the Funnel!

Join us each month
as we track critical
marketing specific
KPI's and share best
practices using todays ever-evolving marketing tools. Learn more at this link - Filling the Funnel Marketing Group...

Empty the Funnel!

Join other sales
managers as we track
critical sales specific
KPI's and share approaches to increasing sales results. You'll walk away after each session with a better plan and will also enjoy increasing your personal network of successful sales executives. Learn more at this link - Empty the Sales Funnel!